With a recent RoundlyX update, you're now able to add traditional investment accounts to your RoundlyX portfolio! This is in addition to cryptocurrencies, NFTs, and other manually added assets. (HINT: on your RoundlyX Dashboard, click "All" to view all of your tracked assets in one sleek pie chart!)
An investment account is broadly defined as any stock or bank account that can be connected through Plaid. This can include:
A regular savings account with Chase
A trading account in Fidelity or Robinhood
An Acorns roundups account
An HSA account
A 401k account
If it can connect through Plaid, odds are you can include it in your RoundlyX portfolio!
Here's a quick step-by-step guide on connecting an investment account:
Step 1: Under Connections, click "Investments"
Step 2: Click "+ Add Investments."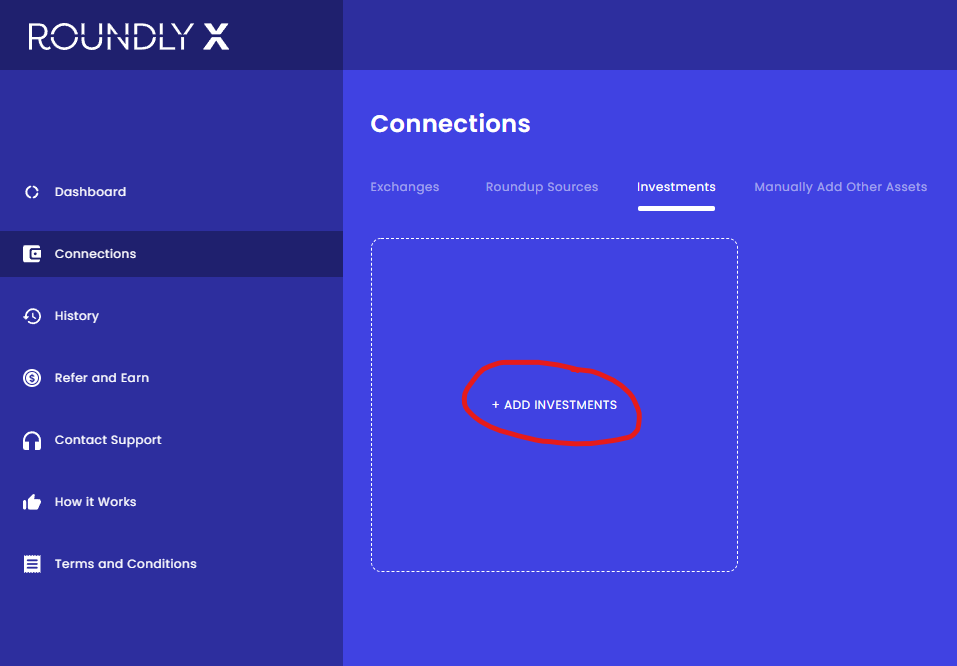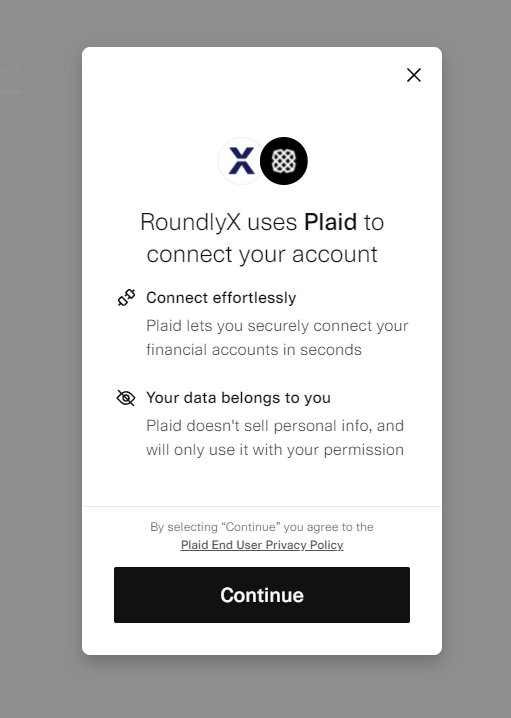 Step 3: Search for your Institution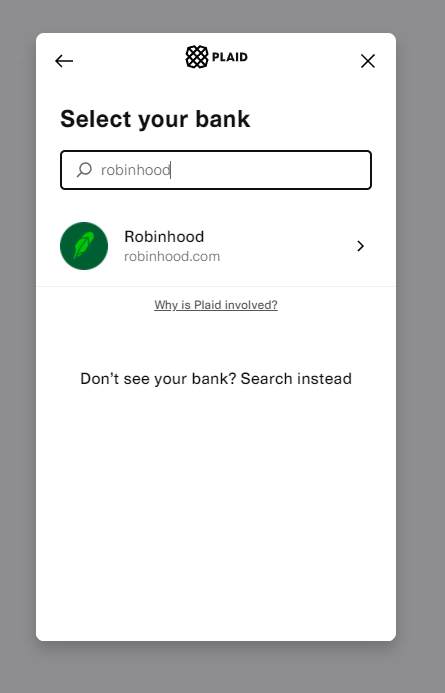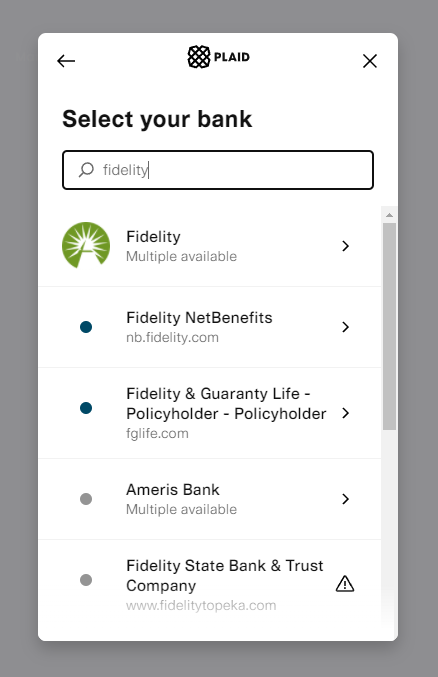 You can add accounts like Robinhood, Fidelity, HSA accounts, and MORE – pretty much any account that can connect via Plaid!
Complete the login process through Plaid, and you'll be redirected back to your Dashboard.
Viola, You're Finished!
You can view your cryptocurrency, NFT, and investment accounts separately by clicking on their individual tabs at the top of your dashboard. You can view all your accounts combined into one chart on the "All" tab
Happy tracking, RoundlyXians!